Testimonials
Sean impressed us as being very honest, sincere and competent. He kept us informed throughout the process and helped us with repair items we could not handle ourselves. He is an ideal agent of the old school. Having had quite a few transactions we would rate him right on top. We would definitely recommend him to others.
~Mr. and Mrs Herschel, San Mateo.
I would highly recommend Sean to any person anticipating the sale of their home. He expedited every phase of the selling of my property in a most efficient and professional manner. I found Sean to be knowledgeable, responsible and very pleasant to work with.
~ Ms. Lindholm, San Carlos
Sean is a real pro who provided outstanding service and support.
~ Mr. and Mrs Cole, San Carlos
Sean did a walk through and had a few ideas of what I could do to get the best offer. They were things I didn't think of-they worked. I will recommend Sean to anyone looking for an agent.
~ Mr. Finley, San Mateo
Very Thorough left nothing to chance.
~ Mr and Mrs Stafford, San Carlos
Sean is a very professional agent and is very sensitive to a clients needs.
~ Mr. and Mrs. Guajardo, Redwood City
We would highly recommend Sean to all friends and family. Mr. and Mrs. Kelley, San Mateo
Living in Southern California and selling my property in Pacifica I had to rely on Sean 100% and he gave me back 150%.
~ Ms. Canepa, San Clemente, CA
Sean helped me with the purchase of my apartment building in Redwood City via a 1031 Exchange. With this being my first larger purchase I did not realize all the items that need to be covered in this type of transaction. Organizing the offer, setting up the 1031 Exchange, inspections, financing, lease reviews, estoppel agreements the list goes on and on. Sean took care of it all and in the process became my Realtor for life. Thanks Again!!
~ Mr. McCloud, Redwood City
Dear Sean: A tardy, however most sincere thank you for the job of representing us during the sale of our San Carlos condominium. Considering our frequent absence you did a remarkable job of keeping us informed and on track. Again Thanks.
~ Mr. and Mrs Cavanaugh, Healdsburg, CA
I have always been impressed with Sean's honesty. It is important to have a Realtor who is trustworthy. Sean is very patient and caring, he realizes what an emotional and personal decision buying a home can be. Having completed three different transactions with Sean I would highly recommend him to anyone looking to buy or sell a property.
~ Dr. Agustinovich
Dear Sean: Thanks for all the help in getting the perfect townhouse for the boy's and me. Keep Up The Good Work!!
~ Mr. Summers, Foster City CA
It has been a pleasure having Sean Clar as our real estate agent. His friendliness and professionalism gave us confidence that we would be able to sell our home in a challenging market.
When our offer was being negotiated, he kept us informed each and every step of the way.
Sean's knowledge of real estate procedures and attention to detail made it easy for us to finalize the sale, and he followed up with us all the way through the close of escrow. We would definitely recommend Sean to anyone looking to buy or sell a home in the Bay Area.
Mr. & Mrs.Pomposo, San Carlos
RE/MAX Star Real Estate-Rs
282 Redwood Shores Pkwy., Redwood Shores, CA 94065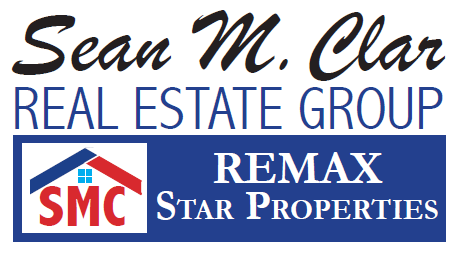 DRE#: 00939394